Photo: Yun Ling and Bryane
When it comes to popping the big question, most guys would love to weave in the element of surprise. Imagining that moment is easy, but planning the steps prior is hard. So, here we are, with a list of tips for those desperate boyfriends out there (thank us later!).
Pick a date
When you think that it's about time to pop the question, pick a date and work towards the big day. A six-month time frame is a good window to make preparations. But, first things first: ask her parents for her hand before you start any preparation, as this is a respectful way to inform her them that you are serious about their daughter, and it will also show your girlfriend your thoughtfulness.
Ask and strategise accordingly
Before you go about planning the proposal, there are a few things to take note of. Firstly, it is inevitable that your girlfriend may start asking when you will be proposing after dating for a couple of years. Take it in your stride and remain nonchalant about it (while still acknowledging her concerns, of course!). The more you remain neutral, the better you get to know her thoughts and expectations of the proposal, and you can include those details and elements into her very own perfect proposal.
Next, make sure your plans cater to the needs of your girlfriend. Does she want it to be a private matter, or does she prefer having her family and friends to be around? In order to gather all the necessary details, we recommend you to start putting together some initial ideas at least six months in advance, so as to avoid suspicion from your girlfriend.
It is important to find out what exactly your girlfriend envisions for the proposal, which is why you should not be afraid to ask her directly. Bear in mind that the questions will send your girlfriend into a whirlwind of emotions and endless questions, so be prepared and remember to balance your own emotions. However, once she has given you an indication, you can begin to work on your version of the proposal based on your girlfriend's direction.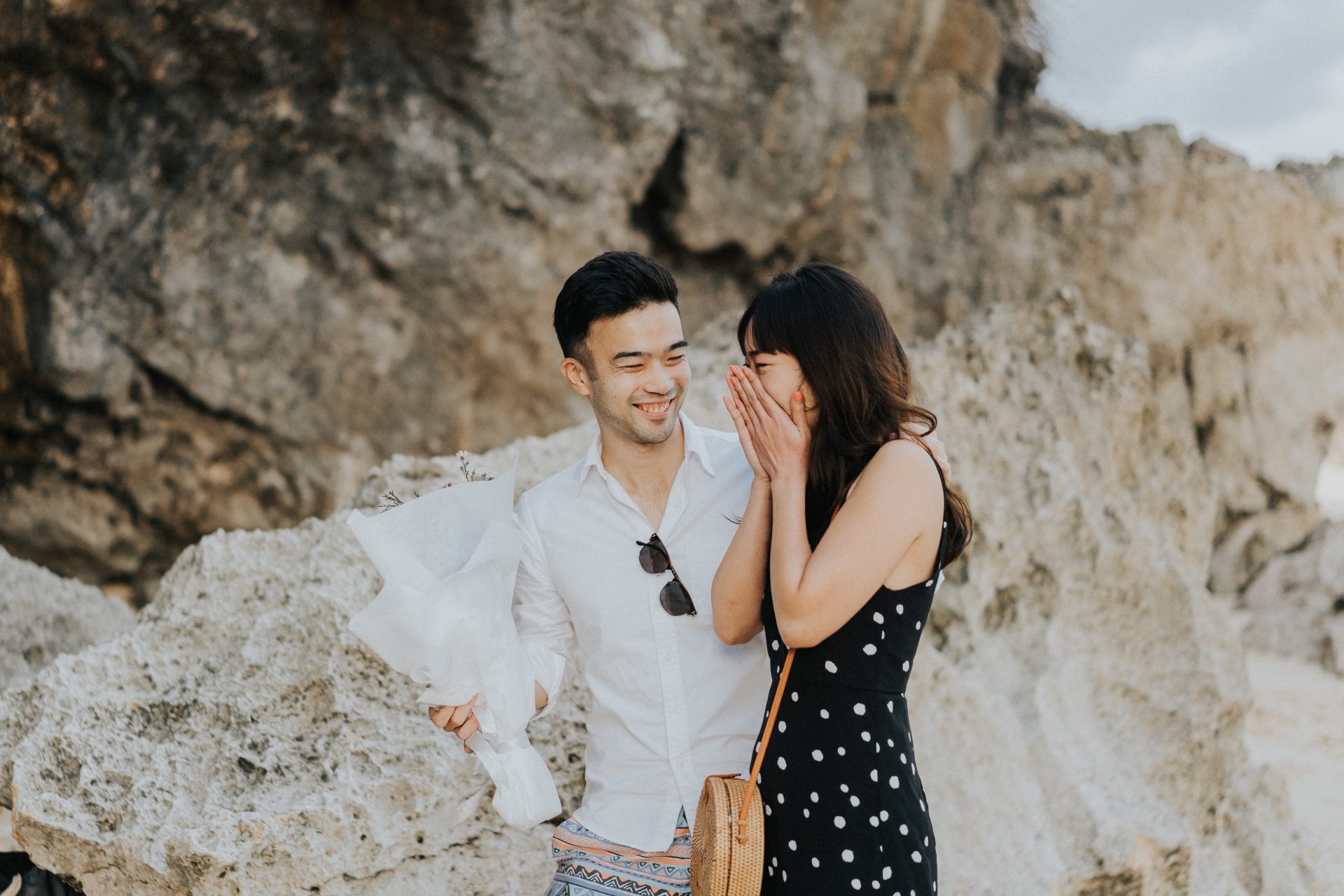 Pierre faked a work trip and planned a surprise proposal in Bali for lifestyle influencer, SiPei (@ohhdivine). Watch it here.
Gather your army, or not
If your girlfriend has indicated that she would love to have her family and close friends around, it is time to gather your army. Create a secret group chat on a separate platform (WhatsApp, Telegram, Instagram or Facebook messages) from the one you mostly use and let everyone know about your plans. Generally, you would handle the communication with their girlfriend's parents, while the friends could help to set up the place, if required.
If your girlfriend requested for a private affair, an intimate proposal with just the two of you, you could propose during a casual date.
Attention to detail
We speak on behalf of most ladies when we say, the more you pay attention to the little details, the more 'perfect' your proposal will be in your girlfriend's eyes.
If your girlfriend has casually mentioned that she would love for her nails to be beautiful when you propose, rope in her BFF or her usual manicure buddy to schedule a session with her. If she loves a specific memory with you in your early dating years and has been bringing it up throughout the years you have been together, include some of the elements in your proposal too.
It may just be a simple printing of photos, a restaurant that the both of you frequent, or a certain romantic scene she loves from a specific movie; she will see the effort you put in, and the consideration and thoughts you went through to get her to spend the rest of her life with you. That is the perfect proposal that you could ever plan for your girlfriend, and one that she will reckon is the best among all the other viral proposals she has seen.
Murphy's Law
Whatever it is, anything that can go wrong, will go wrong. It is important to remember that even if you face bad weather, the flower bouquet is "not big enough", or the special item you have arranged for did not go according to plan, you and your commitment will always be enough for your girlfriend.
Even as you go down on one knee with just a ring, let your girlfriend know why you love her and want to spend the rest of your life with her, and trust us, she will well up with tears of happiness, and say the most important 'yes' in your life.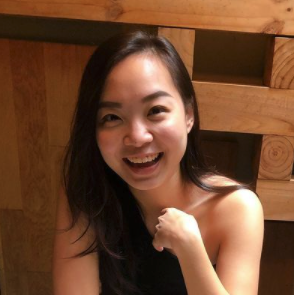 When it comes to surprise proposals, Novy is the Queen of Ideas. Having planned and executed a few very successful surprise proposals, she is setting the bar high for her boyfriend of five years.
A romantic at heart, Novy always tears up when couples exchange their vows, and can be seen taking secret shots of the couples during their "personal time"; when they are not in the presence of their guests.
Novy joined The Wedding Concepteur in 2017, and has planned and coordinated numerous weddings including SiPei & Pierre's, as well as Amanda & Daniel's.